This is a list of flags used by and in Germany.
National Flag
Edit

The current German national flag is officially called the Bundesflagge (Federal Flag) and is a horizontal tricolour of three equal bands of black, red, and gold. It was first used in the German Revolutions of 1848, and was also the flag of the Weimar Republic (1921-33). The flag colours of Germany (whether black, red, and, gold or black, white, and red) have historical significance, with the current colours representing German liberal democracy, while the previous Imperial colours have represented an aggressive, authoritarian Germany. The sole exception to this is the so-called German Democratic Republic which used the colours of black, red and gold even though it was a Communist dictatorship.
Federal Service Flag
Edit
This flag is used by agencies of the Federal Government.
Presidential Standard
Edit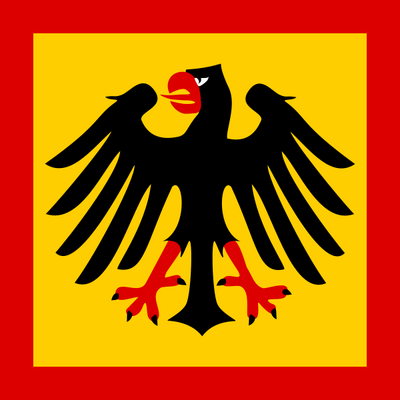 Bundeswehr Flags
Edit
Regimental Colours of the Bundeswehr
Edit
Inspector-General of the Bundeswehr flag
Edit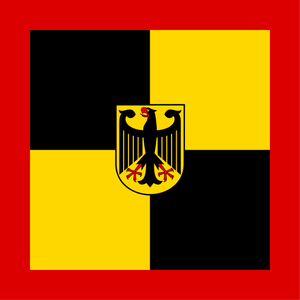 Flags of the German States
Edit
Baden-Württemberg
Edit
Brandenburg
Edit
Mecklenburg-Vorpommern
Edit
Lower Saxony
Edit
North Rhine-Westphalia
Edit
Rhineland-Palatinate
Edit
Saxony-Anhalt
Edit
Schleswig-Holstein
Edit
Thuringia
Edit
Historical Flags
Edit
German Empire (1849)
Edit
North German Confederation (1867–1871)
Edit
German Empire (1871–1918)
Edit
Weimar Republic (1919–1933)
Edit
Third Reich (1933–1945)
Edit
Flag of National Socialist Germany 1933-1935


Flal of National Socialist Germany 1935-1945
Allied Control Council (1945–1950)
Edit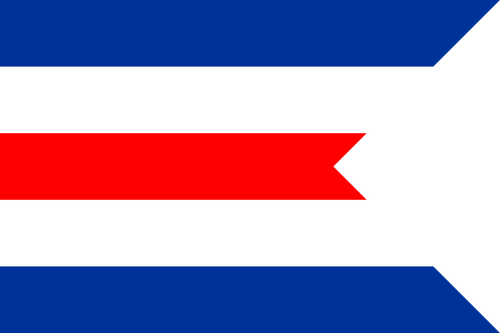 German Democratic Republic (1949-1990)
Edit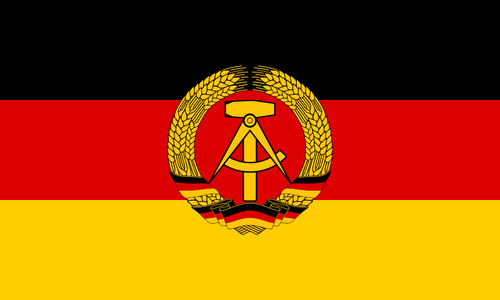 German Democratic Republic (with emblem removed, used by protestors and in commemoration of DDR victims)
Edit